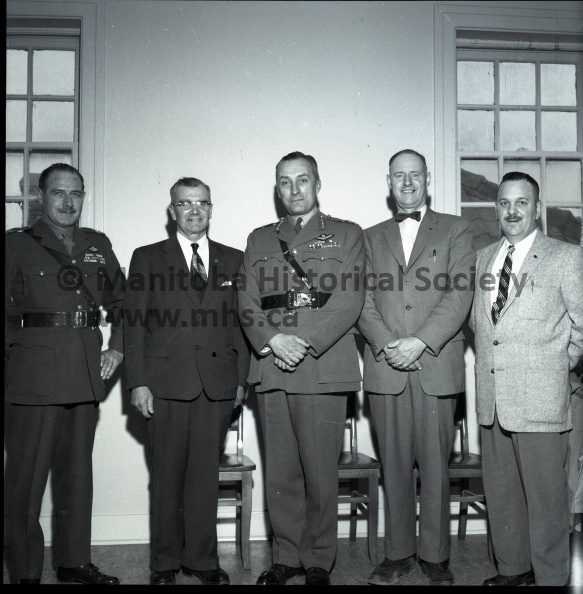 (Tashiro) April 27-1960 Civil Defence

Cd Headquarters In Portage Visited By Director Of National Survival

Director Of National Survival operations for the Canadian Army, Major-General Aurther E. Wrinch was a visitor to Civil Defence headquarters in Portage Wednesday. Seen here, left to right, are Major T. M. McDonald of the Generals staff; Mervin Dunham, civil defence officer for this area; Major-General Wrinch; Albert Bentley, deputy co-ordinator of Civil Defence; and Lt. Col. W. Burton of Portage. General Wrinch inspected facilities at the CD headequarters here.